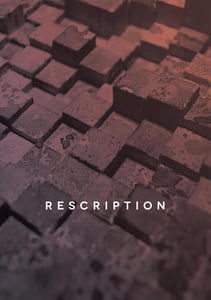 $

10.00
PRE-ORDERS AVAILABLE UNTIL THE END OF FEBRUARY. FREE SHIPPING WITH ALL PRE-ORDERS.
Let's say you have a story. Written, polished, complete... and you hate it. The language is cheap, the characters are weak, the plot is tired, and worst of all, it's not publishable. These are the stories we wanted.
We wondered what it would be like to revitalize these stories—take them out of the dark, shake off the dust, and let a new set of hands try their luck at getting the old story's engine to turn over. Writer 2 could play Dr. Frankenstein on the story originally penned by Writer 1 and use his/her own writerly devices and methods to rescribe and inject new life into that necrotic thing. And then Writer 3, Writer 4, and Writer 5 (and so forth) could do the same thing.
Thirteen authors (Jeff Bakkensen, Pat Chesnut, Sean Conner, Joshua Covell, Benjamin Goluboff, Sophie Summertown Grimes, Nicholas Hayes, W. Doak Neal, Stephanie Plenner, Steven Ramirez, Ben Smith, Steven Teref, and Benjamin van Loon) are the subjects.
RESCRIPTION is the result.
[Read more about the project here.]
(Beginning April 2013, we are compiling a second Rescription Project. Go here if you're interested in joining (and getting published).)